New Wrathwing: Demon
Legacy of Discord - Furious Wings, the free to play action RPG that features gorgeous 3D graphics and intense gameplay, is happy to introduce a new Wrathwing: Demon! Check out the story behind Demon and how you can get your own pair!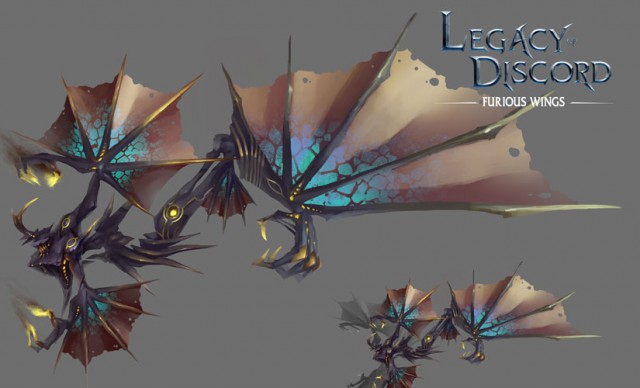 A powerful Demon Lord once terrorized the lands to the west. After humanity suffered countless losses at his hands, a group of elite Guardians was formed and dispatched to end the demon's reign once and for all. A bloody battle was waged for 4 days and 4 nights until the Demon Lord was finally slain. His wings were ripped away and displayed in Celestial City to celebrate the Guardians' victory. From those wings, the new pair of Wrathwings were created. This new Wrathwing now supports the Guardians and mankind in their struggle against the Demonic Legions.
Play Legacy of Discord - Furious Wings now and participate in our special event from Nov. 4th to Nov. 7th to claim this diabolical Wrathwing! Stay tuned for even more great content coming soon to one of the most popular free to play action RPG's of 2016!
Additional Information:
Play Legacy of Discord - Furious Wings absolutely free visiting the following link:http://lod.gtarcade.com/
For the latest news and updates, follow Legacy of Discord – Furious Wings athttps://www.facebook.com/LegacyOfDiscordFW and visit the forums at:http://community.gtarcade.com/forum.php?gid=3098
Share to: