New Rewards Event Coming to Legacy of Discord!
Legacy of Discord is introducing a brand new rewards event to our guardians! From Nov 4th to Nov 7th, the new
Resource Tycoon
will be online. By competing to collect resources, players have a chance to win the brand new Wrathwing, Demon!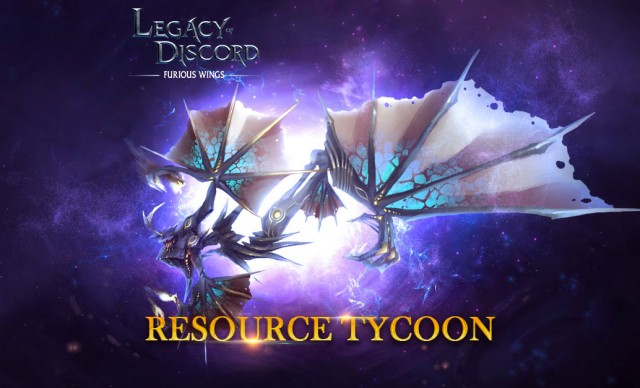 How Resource Tycoon works:
- Click on the Tycoon icon at the top of the main interface to enter the Resource Tycoon screen.
- Players will earn points by collecting required resources during the event, i.e. Augment Stones, Gems, Enchanting Stones, Reforging Stones and Gold. You simply have to play the game to earn points!
- Each day at 10:00PM, daily rewards will be determined by each players current points ranking and sent to them via in-game mail.
- There will be a grand prize at the conclusion of the entire event. The Top 5 ranked players will win fragments for the newest Wrathwing, Demon!
Note: Resource Tycoon will only be available on older servers from Nov. 4th to Nov. 7th. New servers (those that opened within 15 days) will have to wait a bit before seeing the event.
Additional Information:
Play Legacy of Discord - Furious Wings absolutely free visiting the following link:
http://lod.gtarcade.com/
For the latest news and updates, follow Legacy of Discord – Furious Wings at
https://www.facebook.com/LegacyOfDiscordFW
and visit the forums at:
http://community.gtarcade.com/forum.php?gid=3098
Share to: