Legacy of Discord and Angel Wings's Joint Charity Event Concludes.
August 28, 2017. The joint charity event held by Legacy of Discord – Furious Wings and the Global Angels Wings Project had officially concluded and the entries have been counted and verified. Thanks to all the participating players and their wonderful contributions, YOOZOO Games is happy to announce that they will donate a total of $50,000 to the Disabled People's International organization.
The world-renowned Global Angel Wings Project was introduced to the universe of Legacy of Discord earlier this month to create a joint charity event to help people with disabilities around the world. Created by LA visual artist Colette Miller, the Global Angel Wings Project has received love and admiration from across the globe since its initiation. This is the first time for the most "Instagrammed" wings to cooperate with a mobile game and the results were a big success.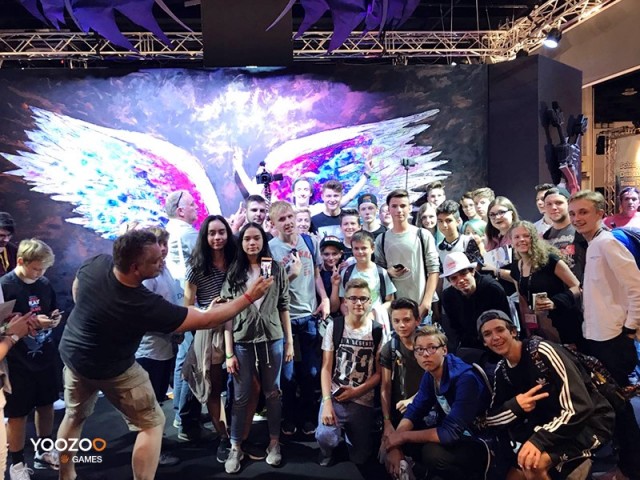 The charity event was held both in-game and on social media from August 15th to the 26th. YOOZOO announced that it would donate $0.99 to the Disabled People's International organization for every in-game "Angel Wing" item acquired by players, as well as for posts made about the event on Facebook, Twitter, and Instagram.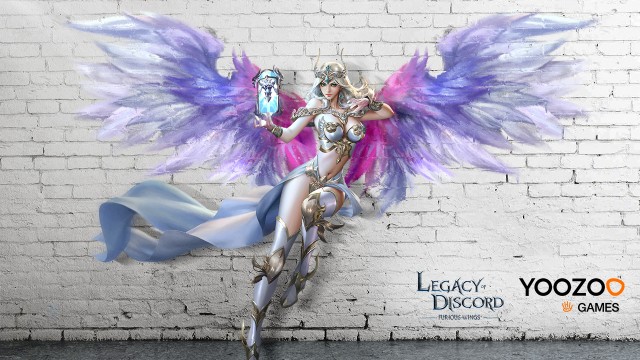 Ms. Colette Miller was invited to Cologne to attend Gamescom and paint a pair of LOD-designed wings for the YOOZOO Games booth. With Legacy of Discord taking the main stage at Gamescom this year, YOOZOO prepared game kiosks, cosplay shows and game merchandise like LOD spinners and T-shirts to create an exciting and rewarding atmosphere for the attendees.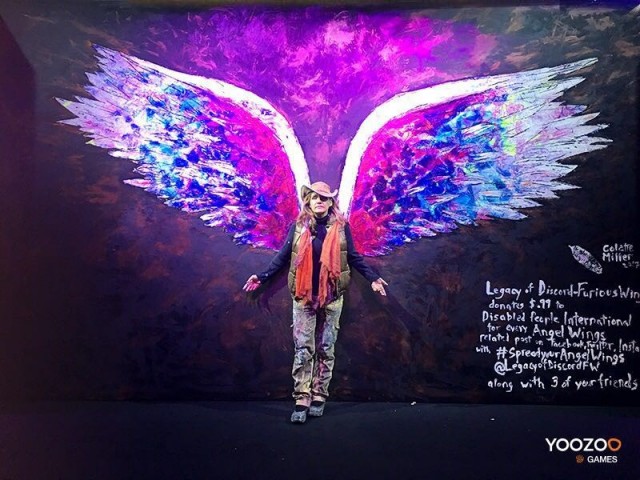 Legacy of Discord - Furious Wings has built a global reputation as the top mobile ARPG in Europe and the Americas. "We appreciate the enthusiasm and support of our amazing players. YOOZOO will continue to create a comprehensive entertainment experience by creating more heroic stories and cooperating with global partners. We will also shoulder more social responsibilities through our games," says Liu Wanqin, head of GTarcade and Vice President at YOOZOO Games.
About YOOZOO Games(SZ.002174)
YOOZOO Games, formerly Youzu Interactive, is headquartered in Shanghai with offices in London, Berlin, Hong Kong, Singapore, and other major cities. Since its founding in 2009, YOOZOO has launched a multitude of highly successful products and forged a global distribution network.
Additional Information:
Try out Legacy of Discord – Furious Wings by visiting the following link: →http://lod.gtarcade.com/
For the latest news and updates, follow Legacy of Discord – Furious Wings at
→https://www.facebook.com/LegacyOfDiscordFW
and check out the forums at:
Share to: