Love is in the Air! Legacy of Discord Valentine's Day Update
Celebrate the most romantic time of the year with Legacy of Discord! The highly popular mobile action RPG has prepared a brand new game update just in time for Valentine's Day this February! Come dress for love in beautiful new outfits and earn tons of rewards by exchanging Chocolate and gifting roses to your friends and loved ones!
Update Content
-
Valentine's decorations added to the main city;
-
Valentine's themed Fashion & Wrathing: Valentus
-
Chocolate Collection & Exchange
-
Valentine's Rose Gifting Event
Valentine's Outfit – Celebrate Love
Love is in the air and the developers of Legacy of Discord have brought Valentine's outfits and the Wrathwing Valentus to the citizens of Celestial City! Phoenix Queen, Flame Keeper, and Spirit Beast are special Valentine's costumes designed for the Sorceress, Bladedancer, and Berserker, respectively. These can be obtained at great discounts during the event.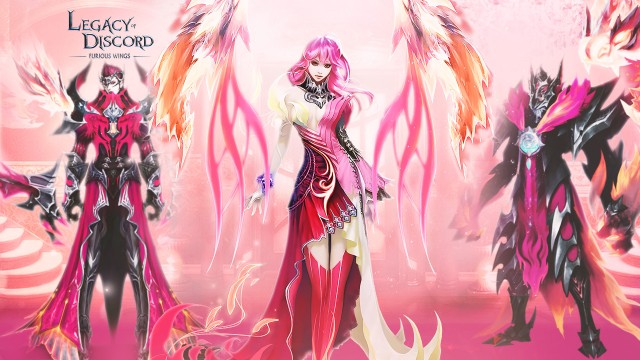 Chocolate Collection and Exchange – Sweets for your Sweethearts
During the coming Valentine event, players can get Chocolate by blitzing dungeons and redeem them for Ref.Stones, Gold, Pet vouchers, Wrathwings vouchers and other valuable game resources.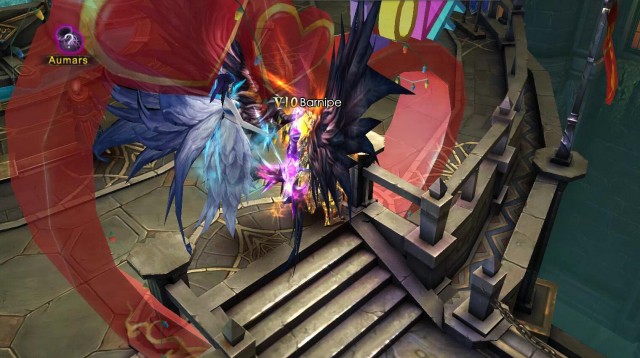 Valentine's Rose Gifting Event
Want to know who is the heartbreaker amongst your friends? Would you like to show gratitude and appreciation to your guildmates? Now is your chance with the Valentine's Rose Gifting Event! During the event, special Valentine's Roses can be obtained by check-in and gifted to other players. The number of roses you can give each day is limited, so players will have to carefully decide which friends to send their roses to. Rewards can be earned by giving roses and players will be ranked according to the number of roses they receive. At the end of the event, the new Wrathwing Valentus will be rewarded as a grand prize! The higher your rankings, the better the award. In addition, players involved in the rose gifting event have the opportunity to obtain a permanent and exclusive Valentine's Day title: Heartseeker!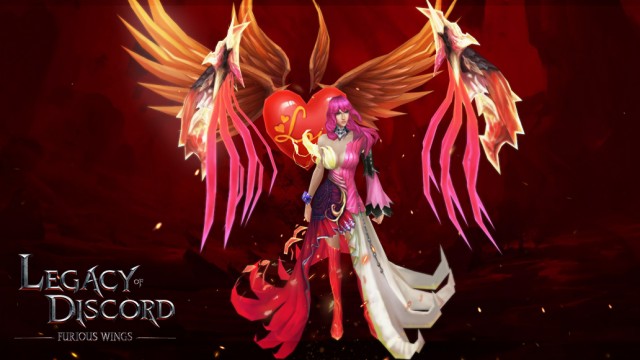 Additional Information:
Try out Legacy of Discord – Furious Wings by visiting the following link:
http://lod.gtarcade.com/
For the latest news and updates, follow Legacy of Discord – Furious Wings at
https://www.facebook.com/LegacyOfDiscordFW
and check out the forums at:
http://community.gtarcade.com/forum.php?gid=3098
About GTarcade:
GTarcade is a leading global developer and publisher of free online games. With its guiding principle to "create leading global entertainment brands", GTarcade has created award-winning MMORPG and strategy games for browser and mobile.
Share to: