Legacy of Discord Update - Ignite the Flames of a New Year!
Introducing "Ignite the Flames", Legacy of Discord's latest update (1.6.0) and the first new content for 2017! We are bringing new sets of Character Fashion and Wrathwings for all our players this January. Plus with the recent launch of the Multilingual version, this update also brings numerous game optimizations and bug fixes.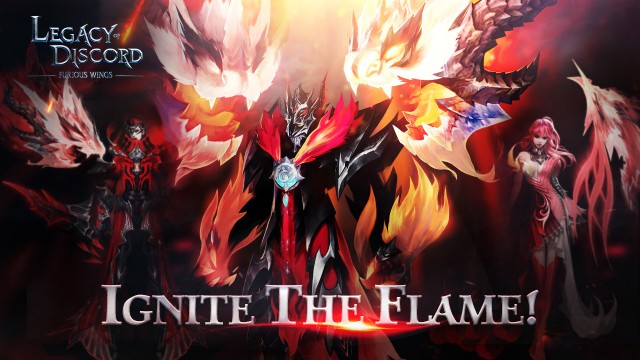 Update Content:
-
New Fashion: Prismatic Sage, Dark Nemesis, Flame Archon
-
New Wrathwing: Hellbat
-
Twilight Set: Two more set pieces have been unlocked (Twilight Leggings and Armor)
-
Resource Dungeon: Added difficulty for lvl 75, lvl 80 and lvl 85
-
Optimization of the Multilingual version for Russian, German, French, Portuguese, and Spanish
Ignite The Flames - New Fashion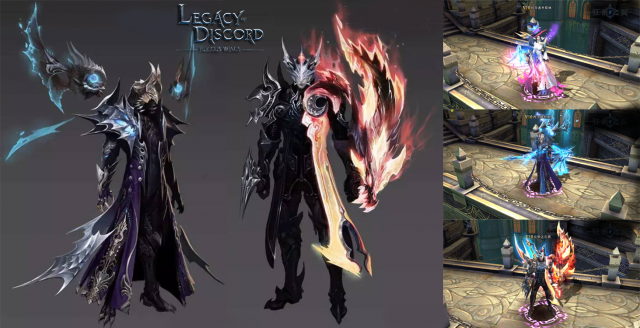 Aurora is a land inhabited by all sorts of strange and powerful creatures. One in particular, the Hellbat, is especially infamous. Originally from depths of the Infernal Hells, these monstrosities were brought to Aurora by the invading demons…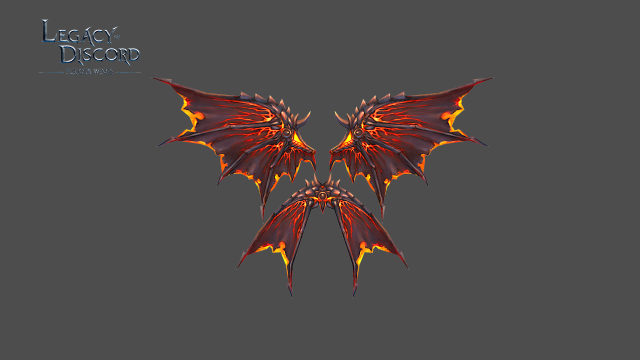 Twilight Set and Resource Dungeon
After this update, 4 out of the 8 pieces of the Twilight Set will be unlocked! LoD players are now another step closer to unlocking the ultimate Twilight Set that can absorb the radiance from others. Additionally, to provide more challenges for the increasing number of advanced players, new difficulties have been added to Resource Dungeon.
Multilingual Version and Open Beta Test
Since the release of the Multilingual version, thousands of players have joined testing efforts for German, French, Russian, Spanish and Portuguese languages. With the help of these valiant testers, the developers were able to make many localization optimizations in a very short amount of time. To thank the wonderful international fans, more languages have been added to the developer's agenda. Support for Arabic, Turkish, Italian, Indonesian, and Thai is on the way. The LoD team is also looking for more volunteers on LoD's Facebook fan page to join the testing.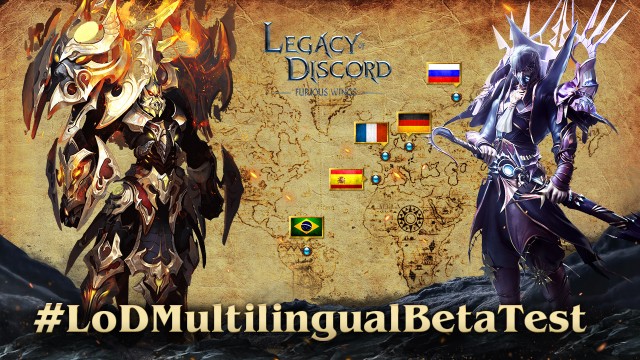 Additional Information:
Try out Legacy of Discord – Furious Wings by visiting the following link:
http://lod.gtarcade.com/
For the latest news and updates, follow Legacy of Discord – Furious Wings at
https://www.facebook.com/LegacyOfDiscordFW
and check out the forums at:
http://community.gtarcade.com/forum.php?gid=3098
About GTarcade:
GTarcade is a leading global developer and publisher of free online games. With its guiding principle to "create leading global entertainment brands", GTarcade has created award-winning MMORPG and strategy games for browser and mobile.
Share to: