LoD Featured on Google Play During Eid al-Fitr
Legacy of Discord – Furious Wings will be featured on Google Play during Ramadan (June 2nd-June 9th and June 23rd-June 27th)! GTarcade would like to invite you to join millions of players around the world that have already discovered one of the best action games on mobile. Participate in the new events and earn tons of great rewards!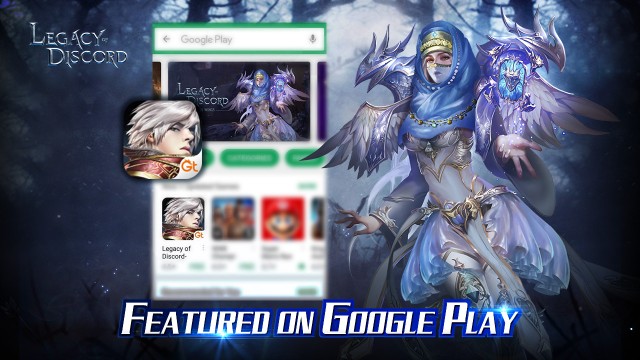 Legacy of Discord wants to celebrate Eid al-Fitr, the Muslim holiday that marks the end of the holy month of Ramadan, with all our Muslim friends around the world. To do so, LoD is collaborating with Google for a special Eid al-Fitr event during the days leading up to Eid al-Fitr.

- Login daily to claim awesome gifts
- Buy limited Super Value Gifts, which are refreshed every day at 12PM and 6PM!
- Participate in the Eid al-Fitr Date Palms Ranking Event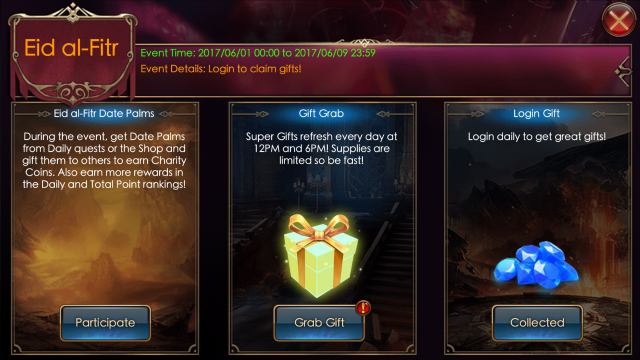 Eid al-Fitr Date Palms Ranking Event
1) During the event, Date Palms can be claimed each day just for logging in, completing daily quests, and purchasing them from the event shop (limited supply per day).

2) Gift Date Palms to friends or guildmates to earn Charity Coins, which can be used to exchange for items in the event shop. Gifting 30 or more Date Palms to a friend at one time will display a special animation for the receiver if they are in the main city.

3) Receiving Date Palms from other players will earn you event points, which are used in daily points rankings and total points rankings for the event. Daily rank rewards are calculated at 11:59PM every day, and total rank rewards calculated at 11:59PM on the last day of the event. Rank rewards will be sent to you by mail.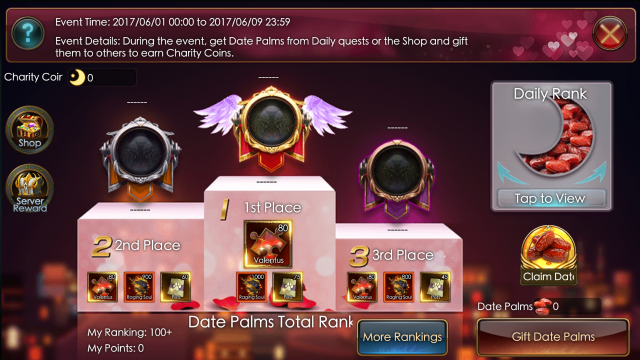 Join Legacy of Discord and start your journey through an epic fantasy world full of adventure and peril. Enjoy beautiful 3D graphics as you hack and blast your way through the legions of darkness on your quest to save Aurora. Don't miss one of the best action-packed experiences on mobile! Play now for free!
Additional Information:
Try out Legacy of Discord – Furious Wings by visiting the following link: →
http://lod.gtarcade.com/
For the latest news and updates, follow Legacy of Discord – Furious Wings at
→
https://www.facebook.com/LegacyOfDiscordFW
and check out the forums at:
→
http://community.gtarcade.com/forum.php?gid=3098
Share to: